Issue 2021 was dedicated to Professor Keith Hitchins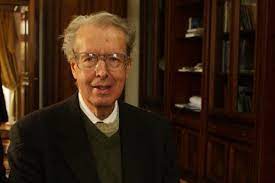 Acta Marisiensis. Seria Historia announces a special issue in the memory of the historian and scholar Keith Hitchins as a recognition of his many important contributions to the Romanian historiography and as a tribute to one of the most outstanding members of former "Petru Maior" University academic community. In this respect, the editorial board welcomes scientific articles focusing on modern history of Romanians and national issues. Professors and researchers in history and connected fields are invited to send their articles or book reviews until 1st September 2021.
Invitație la contribuții: In Memoriam Keith Hitchins
Acta Marisiensis. Seria Historia lansează apel la contribuții pentru numărul 3/2021 al revistei. Acest număr dorește să onoreze contribuția deosebită a repurtatului istoric Keith Hitchins la cunoașterea istoriei noastre. În acest sens, numărul revistei îşi propune să valorifice, prin publicare, cercetări recente în câteva dintre domeniile abordate de către regretatul profesor: istoria modernă a României, mișcarea națională a românilor, istoria ideilor, istoria sud-estului european, raporturile româno-americane, studii culturale euro-asiatice etc.
The manuscripts should be sent via email at acta.historia@umfst.ro by 1st September 2021.
Manuscrisele pot fi trimise pe adreasa de mail: acta.historia@umfst.ro până la data de 1 septembrie 2021.